Engage with digitised art
Let your visitors control the exhibition through their smartphone
SMARTPHONE INTERACTIONS
Use your visitor's smartphone for different types of intuitive touch-screen interactions such as swiping, selecting, pointing, zooming, answering questions, selecting languages and more.
MULTILINGUAL AUDIO
Audio tours have much more impact than textual descriptions. The phone allows for personalising the audio, based on language, age and type of viewpoint at the exhibitions.
OPEN STANDARDS
Both main screen and phone use nothing more than an HTML5 web browser and an Internet connection. No need to install or develop an App Store application.
LOW-COST INSTALLATION
Any big screen with an HDMI minicomputer and a browser in kiosk mode make for a very low-cost installation. The controllers of the exhibition are in already in the pockets of your visitors.
Fashion exhibition at Sound and Vision in Hilversum
DIGITAL MEETS PHYSICAL
Pop-Up your exhibition anywhere and let your visitors use their smartphone to engage without technical barriers
Give Digitised Art a more engaging home
The Pop-Up Museum offers cultural institutions and content holders in general the opportunity to showcase their digitised collections and to engage new and existing audiences with effective virtual exhibitions. Only having digital objects accessible online does not guarantee visitors a cultural experience comparable with a physical visit to a museum. For a real cultural experience we need to move the digital objects back into a physical museum-like context. This experience can be practised in museum-like venues e.g. a conference room, but also in non-typical places such as an open space, a waiting room or an entrance hall. The Pop-Up Museum is a low-cost, easy to set up, interactive cultural experience. The system is designed in such a way that cultural institutions can easily build an interactive exhibition themselves, that can be placed anywhere, designed to offer engaging digital cultural experiences to visitors at museums and art galleries, but also at locations such as waiting rooms, entrance halls, offices and classrooms. A Pop-Up Museum transforms a small portion of space into an island dedicated to art and culture, where visitors or passers-by may dwell a while, using their mobile phones or tablets to bring the screen or screens to life. The application is very low-cost, uses web-standards and requires hardware (a smart screen) that is often already at hand or can be easily adapted.
SMARTPHONES AS CONTROLLERS

Makes the visitors phone a touch-screen controller for you exhibition. Use intuitive interaction such as swiping, selecting, pointing and zooming

CHOOSE A LANGUAGE

Using the phones as controllers gives you the option the personalize the content of your exhibition into different languages

POINT AT DETAILS

Allows you visitor to use the touch-screen of their phone to point on objects in your pictures and give them in audio an explanation on these details

ANSWER QUESTIONS

Create a kind of quiz experience by pushing questions about the art objects to the visitors phone
USE-CASES
See how Pop-Exhibitions are being used to give Digitised Art a more engaging home
Go Back
The MuPop Team
the faces behind the digital exhibitions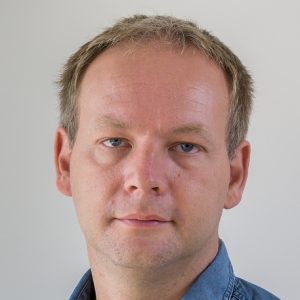 Rutger Rozendal
CEO and multiscreen enthousiast
Rutger is Noterik's CEO, and passionate about creating real added value for users through smart use of digital technology.
He was the driving force in making the concept of engaging users with digital content, using devices virtually everyone carries around with them, a reality.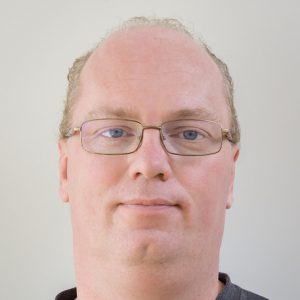 Daniel Ockeloen
Systems architect and concept developer
Daniel is our visionary software engineer who took our Multiscreen Toolkit's potential to connect screens and mobile devices in one seamless web application – and turned it into the versatile interactive exhibition tool that MuPop is today. Daniel is responsible for developing Noterik's core framework Springfield and the Multiscreen Toolkit that are at the foundation of MuPop and most other Noterik services.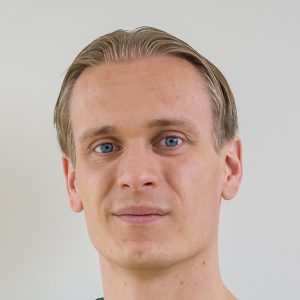 Pieter van Leeuwen
Software engineer that dots the i's
Pieter is a versatile senior software engineer who ensures that all details are covered in MuPop development and implementation.
His qualities eminently supplement Daniel's. Their combined know-how and creativity is the basis for a sound technical roadmap for MuPop development well into the future.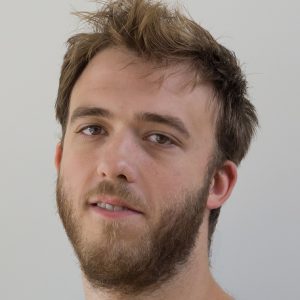 David Ammeraal
Software engineer and HTML5 guru
David is our guy to ensure that our web-based products like MuPop behave and look the best way possible. He knows everything about compatibility, features and tricks. He works mostly on front-end development including translating user requirements into proper interaction designs.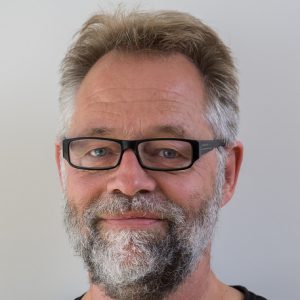 Joost Baalman
Project manager that keeps you on track
If you are a MuPop user, chances are you will speak with Joost to sort out your needs and requirements.
Joost has extensive experience in software development and uses this expertise to manage MuPop accounts and other projects, besides making sure Noterik's bookkeeping is in order.
Pop-up your exhibitions
if you have an interesting idea for positioning an interactive exhibition, please let us know